• To use the
techniques
learnt in previous lessons
• To make appropriate changes to
improve
your work as it develops 
Once you have dawn the facial features, you can shade the hair, then the clothes and then the skin. 
Be sure to
draw the hair and clothes first
, as it will make shading the skin much easier afterwards. This is because you can gauge how light or dark each part of the skin is when you have the hair to compare it with. 
Refer back to the previous lessons to remind yourself of the skills and tips taught.
Sketching paper
 (or your sketchbook), a
soft pencil
(preferably 2B or 4B),
eraser
, 
blending stump
(or cotton bud) and a
pencil sharpener
.
You will see that I shaded the skin first, which was the wrong way round. Do it the correct way and you will find it easier!
Examples of previous students' drawings:
What have each of these students done well in their drawings and what might they have improved on?
'Children who have changed the world' (2021):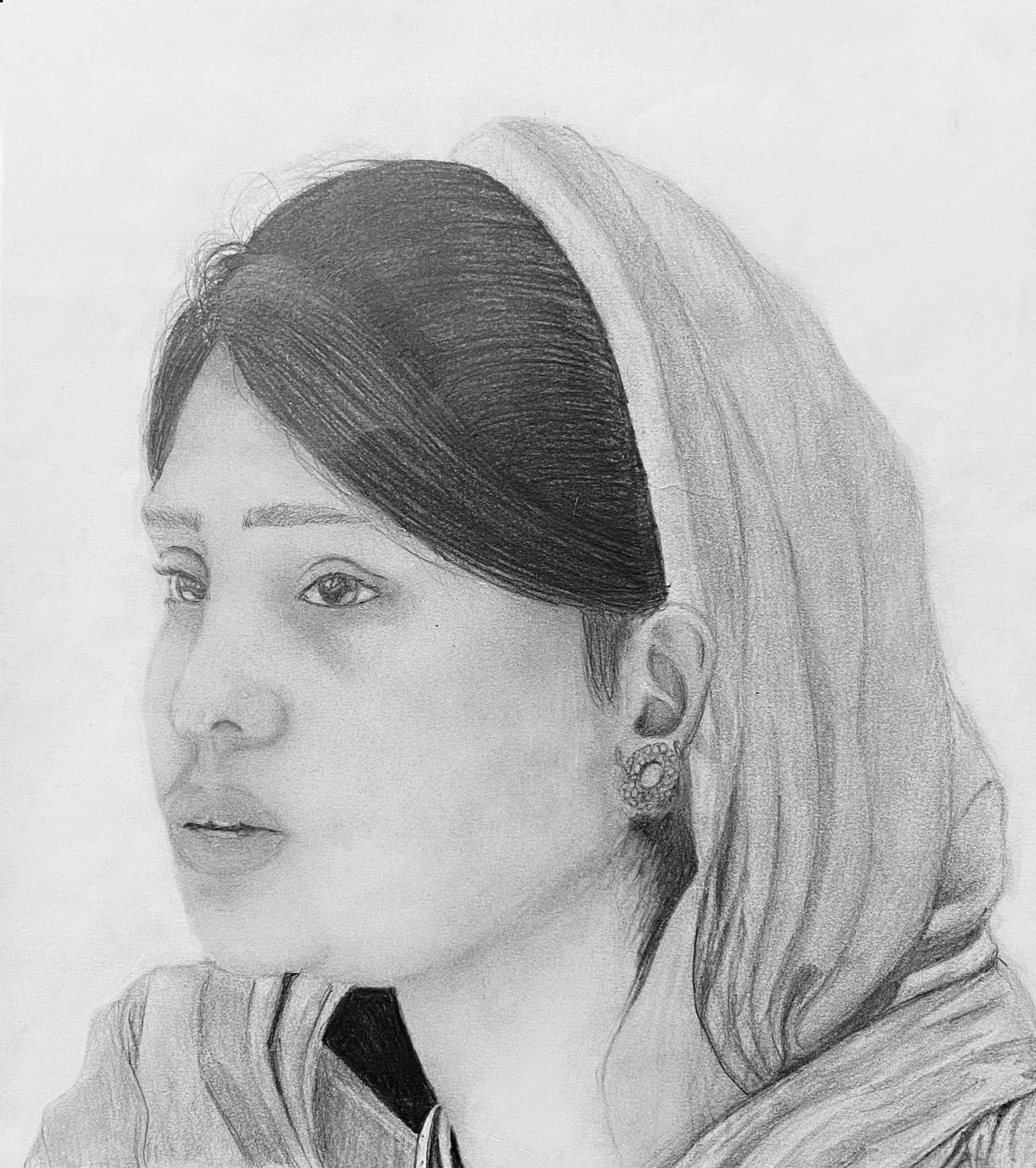 'Refugee Portraits' (2022):